The 2022 Subaru Love Promise Customer and Community Commitment Award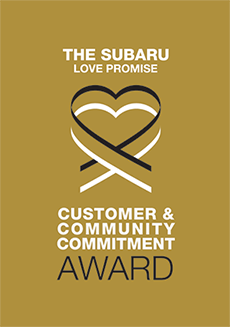 We've been nationally recognized for our dedication to our customers, our community, and the Subaru Love Promise.
We're honored to receive the 2022 Subaru Love Promise Customer and Community Commitment Award. This award nationally recognizes elite Subaru retailers who provide an exceptional customer experience at every interaction with Subaru. These retailers have also demonstrated an outstanding commitment to supporting passions and causes in their local communities in important areas such as the environment, community, health, education, and pets.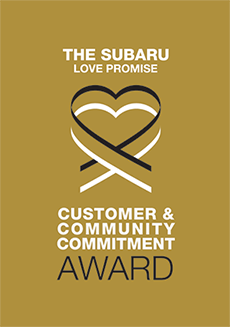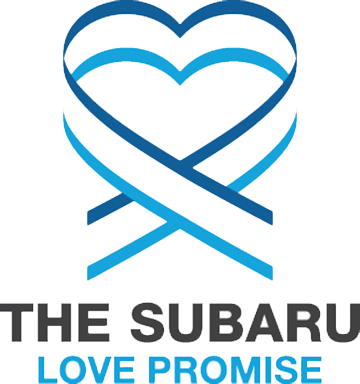 What is the Subaru Love Promise?
Subaru and our retailers believe in making the world a better place and the Subaru Love Promise is our vision of respecting all people. This is our commitment to show love and respect to our customers and to work to make a positive impact in the world.
How is International Subaru - Orland Park dedicated locally to the Love Promise?
Our Love Promise can be seen in various partnerships with local charities and non-profits. We're grateful for the opportunity, not only to be a part of our community, but to serve it as well.
PAWS, Bowl for Animal Rescue
Forest Preserve Foundation
Toybox Connection Children's Charity
Love Promise Stories from International Subaru - Orland Park
Subaru and International Subaru - Orland Park believe in making a positive impact on the communities in which we live and work. We uphold that belief through our Love Promise Community Commitment. Every month, we select inspiring stories from customers and partners from around our area who strive to support our collective commitment and feature them here
Fundraiser for Mitch - Sarah W
We would like to give a gracious thank you to Subaru for representing its core values of "continuously promoting harmony between people, society, and the environment while contributing to the prosperity of society." We were able to experience this at the BBQ Fundraiser with their company representative Cassie. Having support from such a large entity like Subaru is something like no other. We are blessed to have continued support from friends, family, and the community!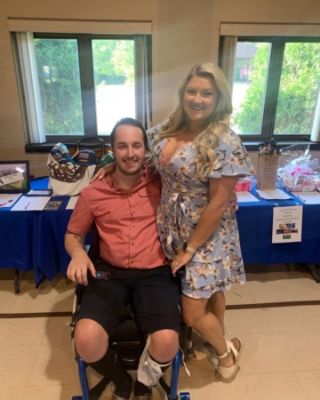 ---
10th Annual Pet-Palooza - Cassie R
This is one of my favorite community events that we work with. Pet Palooza is meant to help bring the community together and help pets get adopted. Every year they take donations to help the pets of families who are facing financial hardships. The pantry is called "Crashy's Closet." They are always accepting donations. You can donate at the Orland Township, Monday - Friday, 8 am - 4:30 pm. Thanks for the support, Subaru!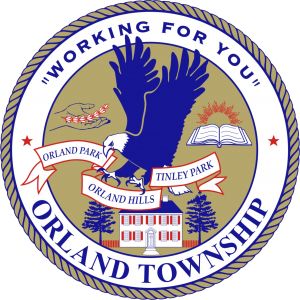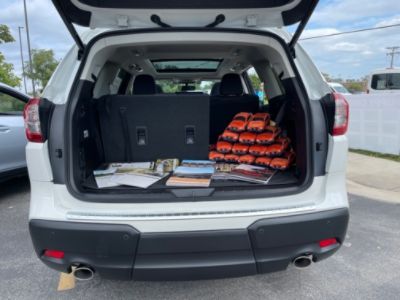 ---
Subaru Loves Learning - Cassie R
This year we were partnered with Whittier Elementary School. It was an honor to be able to go to the school and meet the staff. We were able to talk to them and see how the donations were helping their classrooms and the students. Dr. Moore and her staff are dedicated to the community and bettering the education of their students. With the adoption of their school through adopaclassroom.org and Subaru Loves Learning, we could work with them. Their acts of service and kindness are why we love helping.
---
International Subaru - Orland Park Brings Love and Hope to Cancer Patients - Shelby W
This June, the Affiliated Oncology's Southland Oncology Clinic located in Mokena, IL received 80 blankets for their patients provided by the International Subaru team and Leukemia & Lymphoma Society's Illinois Region Chapter. These comforting gifts were also accompanied by personalized messages of hope cards written by customers and staff of International Subaru. Items of comfort like these show support and love to cancer patients as they navigate their diagnosis and treatment journey. Many thanks to everyone at International Subaru and the Affiliated Oncology team for supporting LLS's mission to cure blood cancers and improve the quality of life for patients and their families.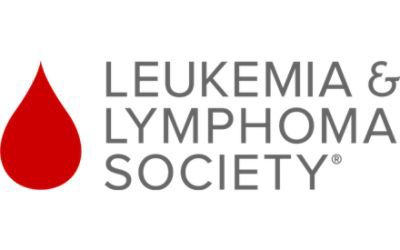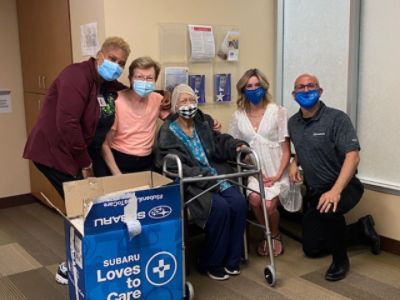 ---
Toy Box Connection - Michelle M
Subaru of Orland Park 2022 I cannot believe another year of blessings has found its way to Toy Box Connection! The Orland Park Subaru family, our hometown heroes, are simply incredible. I feel they are truly part of the Toy Box family! The Share the Love success is only because of the committed salespeople sharing the Toy Box Connection story! Thank you to the countless people who chose us for this event, you also have hero capes on as well. We sell nothing at Toy Box Connection. Our mission continues to flourish through the love and generosity of many. Covid was a big hit financially for us as all fundraising was put on hold. The Share the Love money raised has allowed us to continue our great works. Orland Park Subaru has raised the bar for us to do so much more! As a result of the Share the Love check we just sent a semi-truck of food to Buffalo New York, where that horrible tragedy happened at the only grocery store within ten miles. That area holds the poorest communities. We sent relief as we will always do when we can …. wherever we can. We want you to know about some of the local groups we have shared new clothes, toys, and books with. We serve all children in need and work through many children-based nonprofits. There are hundreds of small groups we help but these are a few of the bigger ones. *Maryville Academy *Mercy Boys' and Girls' Home *Shriners *Pediatric Hospice *Mooseheart Orphanage *The Port –Back of the Yards*Women's Battered Shelter Affiliates *St. Jude Children's Hospital (in Tennessee; we go in June and bring legos/coloring books) *Easter Seals (children with disabilities) *Native American Indian Centers *Autistic Children- Trinity *Countless homeless shelters *Womens Crisis center Tinley Park *Miseracordia homes *Camp Quality (camp for children with cancer) *Camp I Am Me (burn camp) *St Joseph's native American reservation South Dakota *Little Company of Mary (children's trauma group) *Blessed Child Englewood *Children that have been through disasters / losses *Ucan (children who have been through traumatic situations) We thank you for your partnership and friendship. Together we will continue to be a moving force of goodness in this world! Children will find joy through everything we do. It is a privilege and a blessing to do what we do and to have your support. Thank you & God Bless, Michelle Maxia and all at Team Toy Box Connection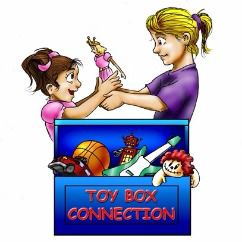 ---
Peter the Bear Scout - Melissa O
Recently our dealership had the pleasure of helping out a very hardworking young man named Peter. Peter is in the 3rd Grade and is a Bear Scout at Cardinal Joseph Bernardin Catholic School. He is a part of Cub Scout Pack 400. Peter has many goals in life, even at such a young age. Last year he was the top popcorn seller of his pack and has the same goal again this year. When he visited the dealership we made sure to help him along with that goal. Even though he has his own personal goal, he also knows that raising money to help fund the activities his pack does is the goal. Peter also takes pride in the fact that there is a military donation that can be chosen instead of popcorn. The donations help to send a little something to thank our troops for all that they do to keep us safe. We have no doubt that Peter will go very far in life with his drive and compassion. We also look forward to seeing him next year!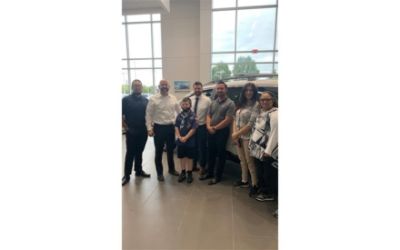 ---
Pet-Palooza - Lindsay T
This year we had the opportunity to be a part of Orland Park's 9th Annual Pet-Palooza. It was a great experience and incredibly fun. Pet-Palooza helps support local businesses and helps to bring the community together. It also helps the Orland Township Pet Pantry which is lovingly named "Crashy's Closet". The pantry's goal is to provide food and supplies for pets whose families are experiencing financial difficulty. The highlight of the whole day would have to be the pet costume contest. Contestants were dressed anywhere from pirates to mailmen. However seeing all the happiness this event brought to the community is something that can not go unnoticed. From supporting local businesses to helping animals get adopted this event is nothing short of a great idea. I am proud to say that I work in a town that is supportive of its businesses and our furry friends. If you would like to make a donation to Crashy's Closet you may do so at the Orland Township, Monday - Friday, 8 am - 4:30 pm.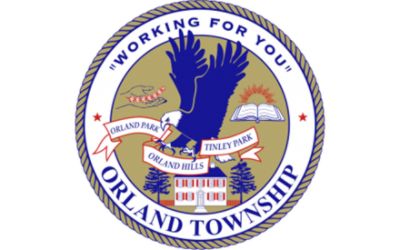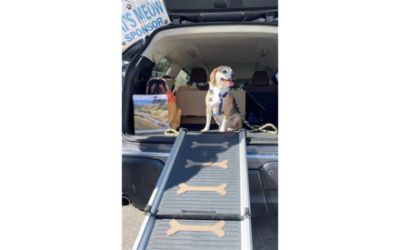 ---
Toy Box Connection Charity & Subaru Super Heros - michelle m
There is no greater title than Subaru super heros! To all the Super Hero sales people at Orland Park Subaru led by Jeff and Carlos we are so deeply grateful for your effort and commitment helping us do what we do! Toy Box Connection Children's Charity has been touching the lives of children and their families since 2008. We are a local charity. We sell nothing, what we do is gather donated toys, books and so much more including clothes and household items. Then we directly connect them to children/ families in need. We saw a need for so much more than toys many years ago so we stepped up our game and we haven't stopped! We work with battered women's shelters, foster homes, orphanages, hospitals, low income area schools, Mercy boys and girls home, the homeless, veterans, Miseracordia, St Colettas and many more organizations. We have responded to disasters (hurricanes, fires, floods) across the U S A, we have brought a little bit of hope where we could. We purchased hundreds of mattresses and gave them to children without beds, homeless shelters, human traffic rescue safe houses, battered women's shelters, our veterans and families in need. We connect out new toys every Christmas to hundreds of organizations. (this year was our biggest challenge as donations almost came to a halt). In addition to Christmas time we have many other projects throughout the year. We have connected out toys every year to the Illinois burn camp for 12 years now as well as the local Camp Quality cancer camp. We also sent toys to the foster camp and autistic camps. Over 1 million books as of date have been placed in the hands of children who may never have had a chance to own a book before we came along. We continue to help where we can when we can. When covid began food pantries and restaurants were closed. So many small organizations were left to find a new way to get food for clients. Toy Box stepped up, we partnered with a friend who is a non profit food distributor. He delivered food to our location and every week those places came to us. We connected out over 500,000 lbs of food in just a few months. Once things opened up we left the food distributing to those who's mission was to pass out food. We were grateful for the opportunity to step up. This month we take a day of fun to Mooseheart child city Orphanage. We normally take them out ever year for a day of fun but again with covid they cannot go anywhere. That did not stop us at Toy Box ,,,we will go to them! We have a taco truck, cupcake truck and a truckload of prizes to bring to them in a few weeks. Where there is a will there is a way and we found it! They are an amazing group of kids 200+ balls of energy! We can hardly wait it is by far the most fulfilling day every year for us at Toy Box! ***Now on to our super heros! Everything we do takes finances. We do not sell anything so we fundraise to get what we need. We count on the generosity of families and businesses to survive and continue our good works. It is always an uphill battle every year. We have found some relief though. The amazing super heros at Orland Park Subaru reached out to us and invited us to be a part of the "Share the Love " program a couple years ago . The money they have raised has been transforming for us as a charity. We have been able to engage in so many new projects and life changing events. They have helped Toy Box Connection raise the bar in touching so many more lives. We were able to and still go to St Judes in September (their toy supply is diminished by September ) to bring toys to those children suffering. We also now take a road trip to St Joes Native American community in South Dakota with clothes, books and sports equipment to an unbelievable struggling community. At a time where getting financial support is an even greater challenge than it has ever been Orland Subaru has blessed us once again. Thank you Subaru corporation for implementing this amazing Share the Love program...hats off to Subaru for being an active truly community supporting company. I can only speak of our Orland Park Subaru in our eyes they are #1. We have come to know and love the sales team. We know it is their incredible effort that makes our gift from Subaru so amazing. We will shout from the rooftop to all who will listen.... A company who reinvests back into the community. What a concept and amazing partnership. An example for other companies hands down! At best hopefully people will take a second look at a Subaru.........how can you not? Orland Park Subaru you are our super hero's don't ever stop sharing the love of helping others! From Team Toy Box and from all the children we serve God Bless you all and thank you for being you..... TOGETHER WE ARE A MOVING FORCE OF GOODNESS IN THIS WORLD! To see more of who we are and what we do and even to donate if you are so moved go to www.toyboxconnection.com
---
4 Paw Sake Rescue - Sarah B
Many thanks to International Subaru for partnering with us for Subaru's #makeadogsday in October 2020. We weren't able to have an adoption event like we would have liked but we were still able to find homes for several of our dogs. Mr. Wags, Abby, and Homer are just 4 of the dogs that benefitted from the social media push and the donations of food and supplies that we've been receiving are a huge help!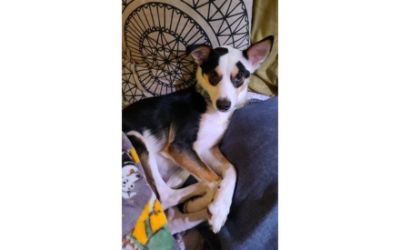 ---
Bringing Joy to Patients and Families - Sue W
On Tuesday, July 17, Subaru and The Leukemia & Lymphoma Society (LLS) teamed up to donate 60 blankets to Loyola's cancer patients. The blankets were a small gesture to "spread hope, love, and warmth," and the blankets also include messages of support written by Subaru customers. When an individual is going through a cancer journey, it is important to feel love and support. The delivery brought joy to the faces of patients, tears to their eyes, and many, many smiles. Often, small gestures make the largest impact. Thank you for wrapping patients in blankets and love! We appreciate the partnership and support!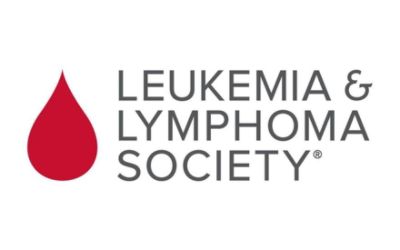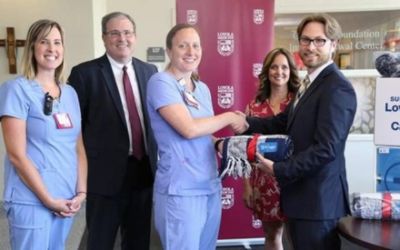 ---